ViSP software architecture
Since ViSP 3.0.0, we design a new modular software architecture where ViSP capabilities are grouped in several modules (core, io, gui, vision, …). In ViSP 3.1.0 we introduced a new module called imgproc. As a result, the user will find several shared or static libraries, one for each module. The following figure highlights the module dependencies and the third-party libraries that may be used by each module. The central module is the core module. All other modules depend on core.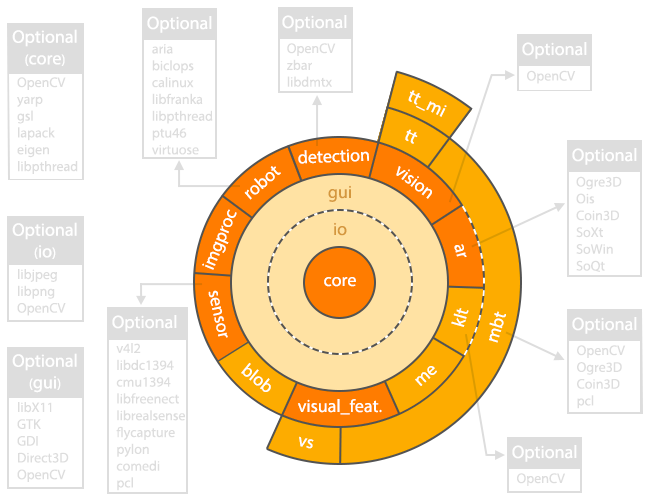 ViSP modules overview
ViSP modules dedicated to tracking:
ViSP exploit optional third-party libraries. The previous figure shows which are the optional 3rd parties that may be used by each module.